The India Blockchain Tour (IBT) is a highly acclaimed event series from Octaloop that brings together blockchain enthusiasts, industry experts, and thought leaders from across the nation. To celebrate this remarkable tour across India, we are excited to announce an exclusive offer for Binamite users.
Enjoy a flat 20% discount on tickets to IBT when you purchase them through the Binamite platform. Join us on this incredible journey of blockchain exploration and innovation!
Buying India Blockchain Tour Tickets on Binamite
Acquiring your discounted IBT tickets through Binamite is a hassle-free process that involves just three simple steps. Let's dive in and see how you can secure your spot at this groundbreaking event.
Step 1: Create a Binamite Account
If you're new to Binamite, the first step is to create an account. Head to the Binamite homepage and click on the Sign Up button. Fill in the required details, including your name, email address, and a secure password.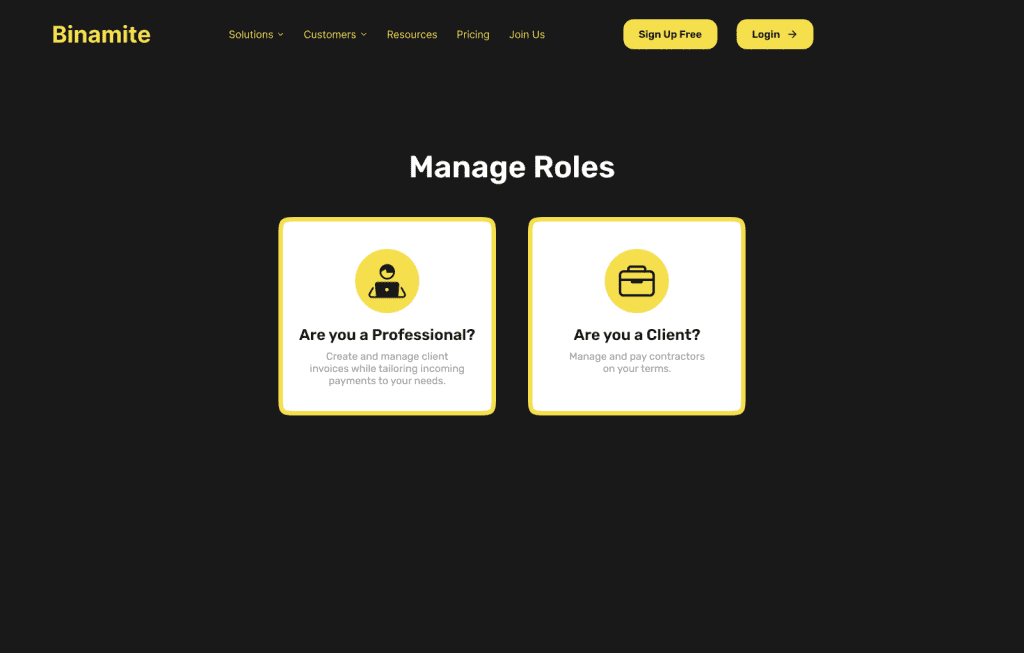 During the registration process, you'll be presented with two options: Client Account or Professional Account. For purchasing IBT tickets, select the Client Account option as it is specifically designed for users interested in buying tickets and making transactions on Binamite.
Step 2: Click 'Buy IBT Tickets' from the Dashboard
Once you've successfully created a Client Account on Binamite, sign in to your account. You will be redirected to the dashboard, where you'll find various options and features. To purchase your IBT tickets, locate the 'Buy IBT Tickets' button prominently displayed at the top of the dashboard. By clicking on this button, you will initiate the ticket purchasing process.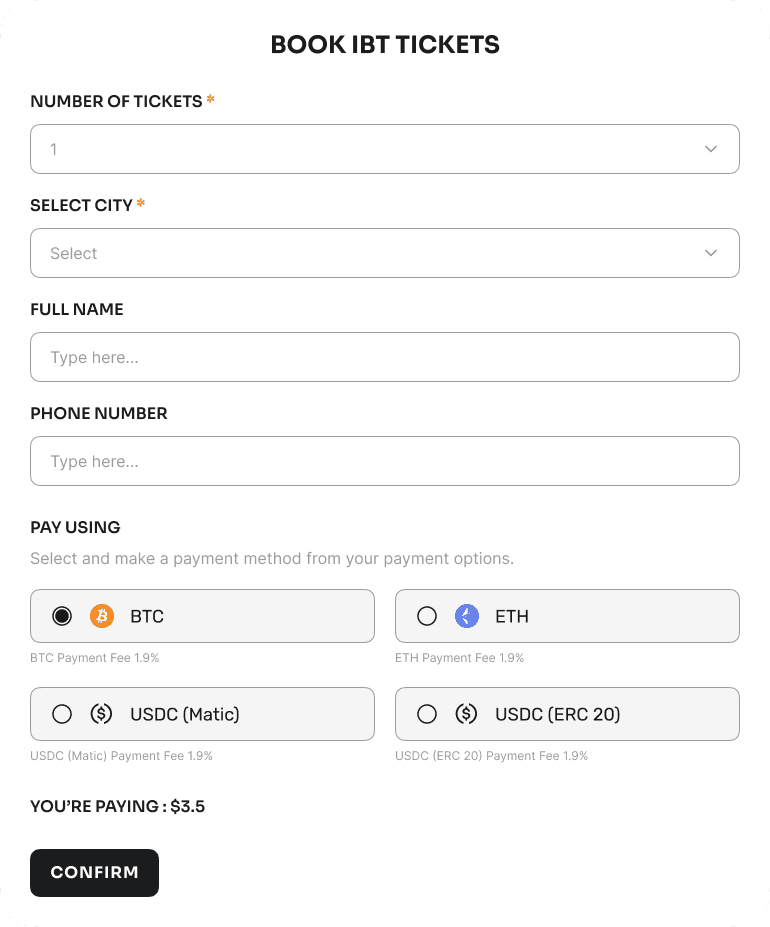 Supported currencies for buying IBT tickets on Binamite include BTC (Bitcoin), ETH (Ethereum), USDC (MATIC/Polygon), and USDC (ERC-20/Ethereum). This variety of options allows you to choose the cryptocurrency that best suits your preferences and existing holdings.
Step 3: You've Got Mail!
Congratulations! You have successfully purchased your tickets to the India Blockchain Tour through Binamite. To ensure your reservation is confirmed, check your email for a confirmation message. This email will contain all the necessary details regarding your ticket purchase. Should you have any further questions or inquiries about the event, feel free to reach out to our dedicated support team at [email protected] or [email protected].
Why Attend the India Blockchain Tour?
Attending the India Blockchain Tour is an incredible opportunity to dive deep into the world of blockchain technology, network with industry experts, and gain insights into the latest advancements in this rapidly evolving field. By purchasing your IBT tickets through Binamite, you not only secure your spot at a discounted rate but also experience the convenience and security of our trusted platform.
Don't miss out on this chance to be a part of the India Blockchain Tour. Sign up on Binamite today and grab your tickets to this premier event at a flat 20% discount. Join us on this exciting journey as we unlock the potential of blockchain technology and shape the future of decentralized innovation!