Trusted Customers
Send crypto, using your fiat
Recipient receives money in digital currencies, but you pay fiat from your bank account.
Send fiat, using your crypto
Recipients may choose to keep their hands off crypto by taking the payment in fiat, while the payer uses crypto to pay.
Receive money in crypto, fiat, or mix of both
Recipients can choose to get paid in a mix of digital and fiat currencies.
Our Trusted Customers
Team Binamite is very proactive and available for help even in the middle of night. "
Very simple to use, almost too simple. "
Enable a "hands off" crypto experience. Individuals and businesses are using Binamite to:
Receive daily payments from crypto-paying customers, in their local fiat account
Unlock power of crypto to receive payments in poorly banked jurisdictions
Start a systematic investment plan by taking a percent of pay in popular crypto like Bitcoin and Ethereum
Pay for business operations with their crypto-based revenue, without liquidating!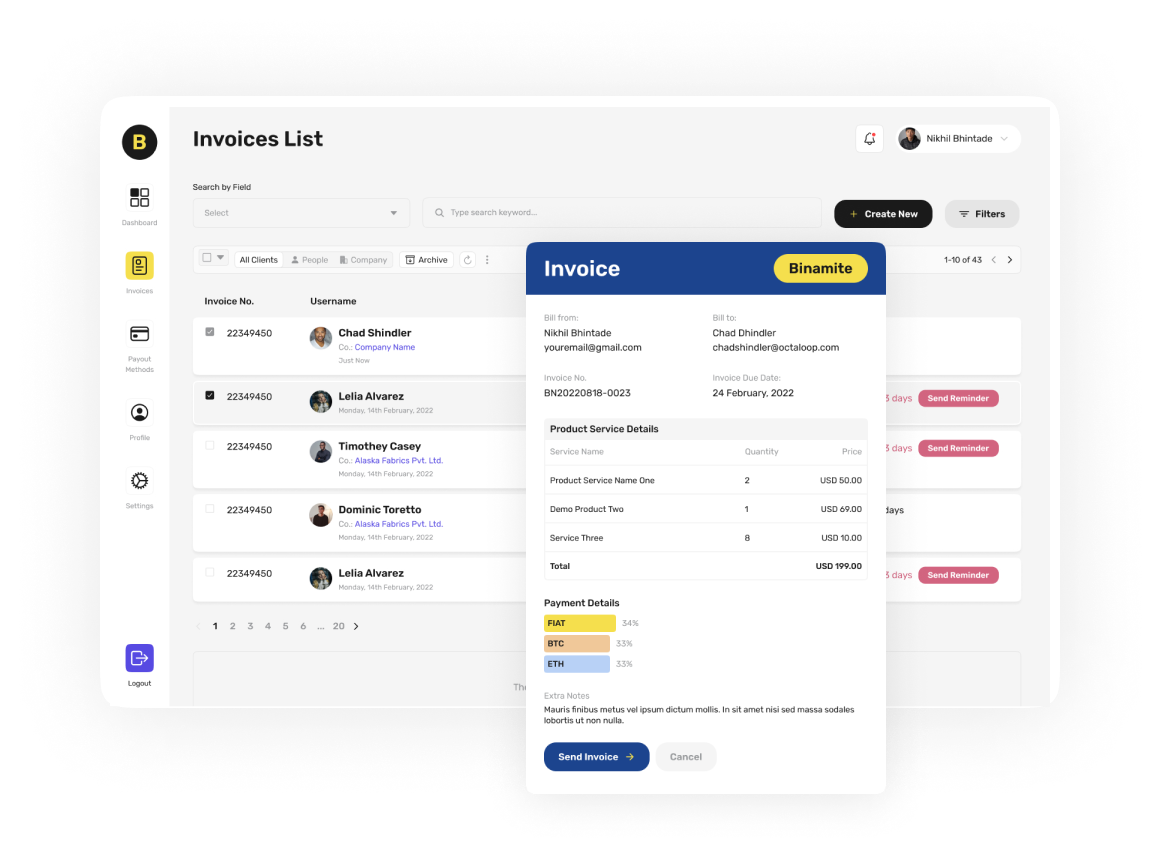 Pay or get paid by anyone in the world, on your terms